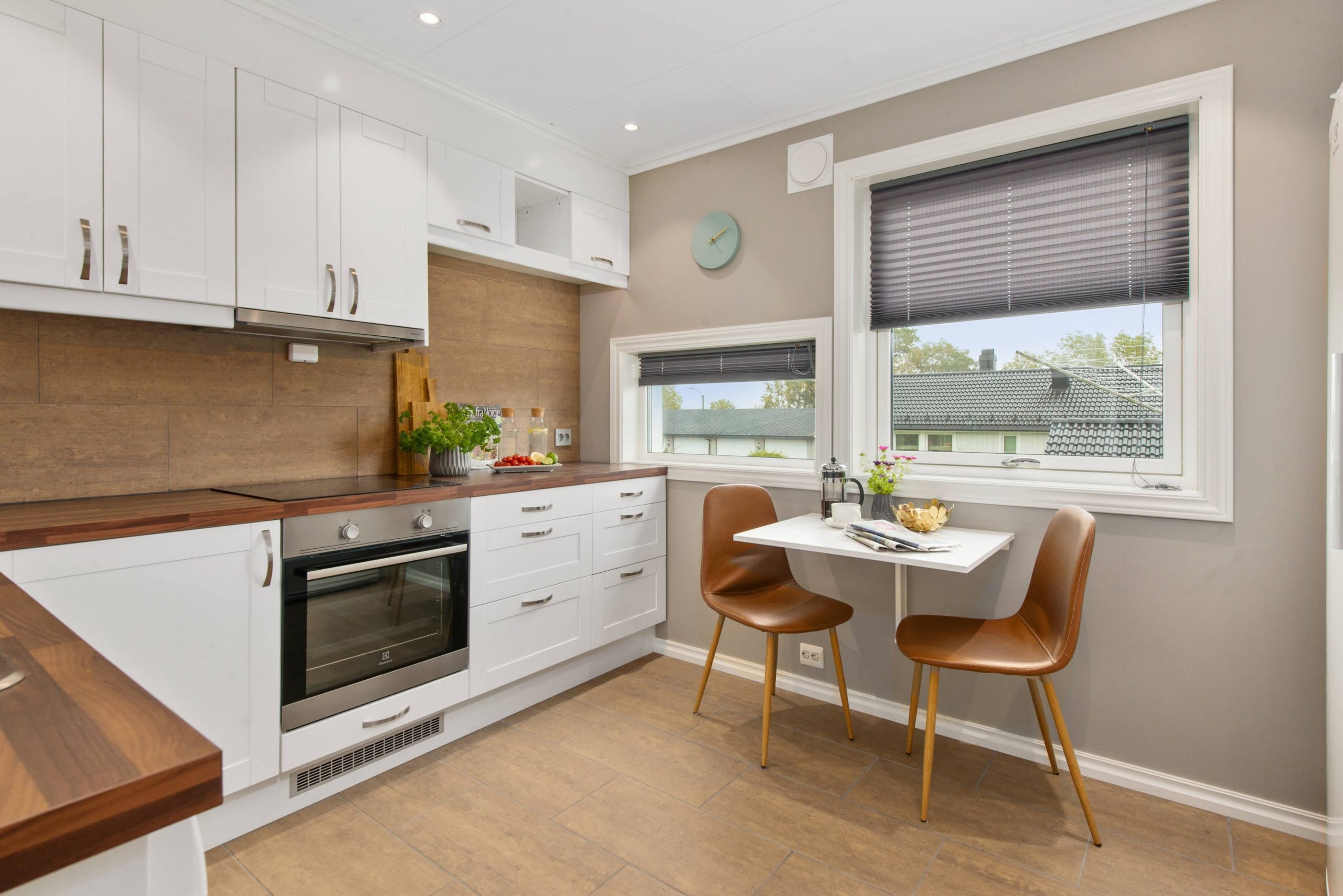 When it comes to arranging your kitchen appliances, there is no hard and fast rule. The placement of your kitchen appliances, such as your refrigerator, microwave ovens, gas burners, kettles, and other fixtures, depends on how you use them—making it crucial for a home's main cook to have a say in designing the kitchen layout!
Developing your system for placing your kitchen appliances and tools can take a long time of trying out different methods. To make things a little bit easier, here are five ways to optimise your kitchen layout for your next kitchen makeover:
Make it symmetrical 
If your space allows it, then put bookend appliances, such as your microwave oven and your refrigerator on either end of your hob. Besides creating a calm and cohesive layout, this layout ensures easy access to food items and utensils when you need them. 
Integrate your hob into the middle island
Many people like to use their kitchen island to prepare food, such as chopping vegetables or baking. The lovely and flat marble worktop will do great for shaping the dough and other kinds of kitchen work—and it's easy to clean too!
However, you can also use the island as a place for your hob. This way, you can watch your kids or chat with people while cooking. Using your island this way transforms your kitchen into more of a social space where you can prepare your food in a way that invites cooperation from your family members.
Place your appliances in one wall
Wiring is another concern in kitchen layouts that rarely receive appropriate attention. Unplanned kitchen layouts often result in inefficient wiring layouts as well, which can lead to slip and fall accidents and other mishaps. Putting your appliances along one wall makes it easier for your electrician to develop a system and even serve as a feature for your kitchen!
Having all your appliances, such as your fridge freezer, microwave, coffee machine, oven, and your electric grill, all in one wall will make for an efficient workflow—both in cooking and electrical maintenance!
Hide the cooker hood 
Your cooker hood's sole purpose is to allow smoke and heat to pass through it instead of letting it linger inside your home. Contrary to popular belief, the exposed portion doesn't make it more efficient. If you have a smaller space, it's best to hide it by making it flush on your alcove. This way, there is less clutter, and your cooker hood will work just as well as before!
Establish a wet zone 
Ideally, you should place appliances that take in water from a water line on one side of the room. Arranging it this way makes it easier for you to troubleshoot plumbing issues and helps avoid electrical accidents. This will also make future kitchen upgrades easier, as you will have less trouble installing new water lines if you want to install new worktops, for example.
Conclusion 
A poorly-organised kitchen will result in various inefficiencies, not to mention potential accidents, as you scramble to reach for ingredients and handle tools while cooking. For your next kitchen upgrade, consider these five ways to optimise your kitchen layout. 
Are you looking for some professional help for your next kitchen remodelling project? Doors & Worktops is your number one source of replacement kitchen doors and worktops, with showrooms open in Coventry, Stourbridge, and Worcester. We can arrange a home visit or schedule a free consultation via your choice video conferencing app. Contact us today to request a free quote!
Book Your Home Visit Today
Welcome to the Kitchen Doors & Worktops Knowledge Center
This is the Go-To resource for Industrial kitchen makeover and is updated regularly. If we haven't already written about a particular aspect of Kitchen Doors & Worktops that you're interested in, then please submit your enquiry here and one of our experts will take a look.
For friendly & knowledgable help contact us on:
 0330 321 0461
 info@doorsandworktops.com
 Open Contact Form
At Kitchen Doors & Worktops, we understand that renovating your kitchen can be a significant investment, even in light of the massive cost savings you make through replacing the doors and worktops. There are a range of finance options to help make your dream...