Generate an Instant Quote
What Happens on a Home Visit?
Kitchen Doors & Worktops
Doors Group
PO Box 5322
STOURBRIDGE
West Midlands
DY8 9AH
We supply Replacement Kitchen Doors & Worktops all around the Midlands including:
Birmingham
Coventry
Leamington Spa
Stourbridge
Warwickshire
Wolverhampton
Worcester
Download our Replacement Kitchen Doors & Worktops Brochure
Subscribe to the Kitchen Door & Worktop Company newsletter and receive your FREE copy of our brochure packed with the latest styles, tips and ideas to transform your kitchen with a modern makeover. Sent straight to your inbox, or if you'd like a copy sent to your address click or press here.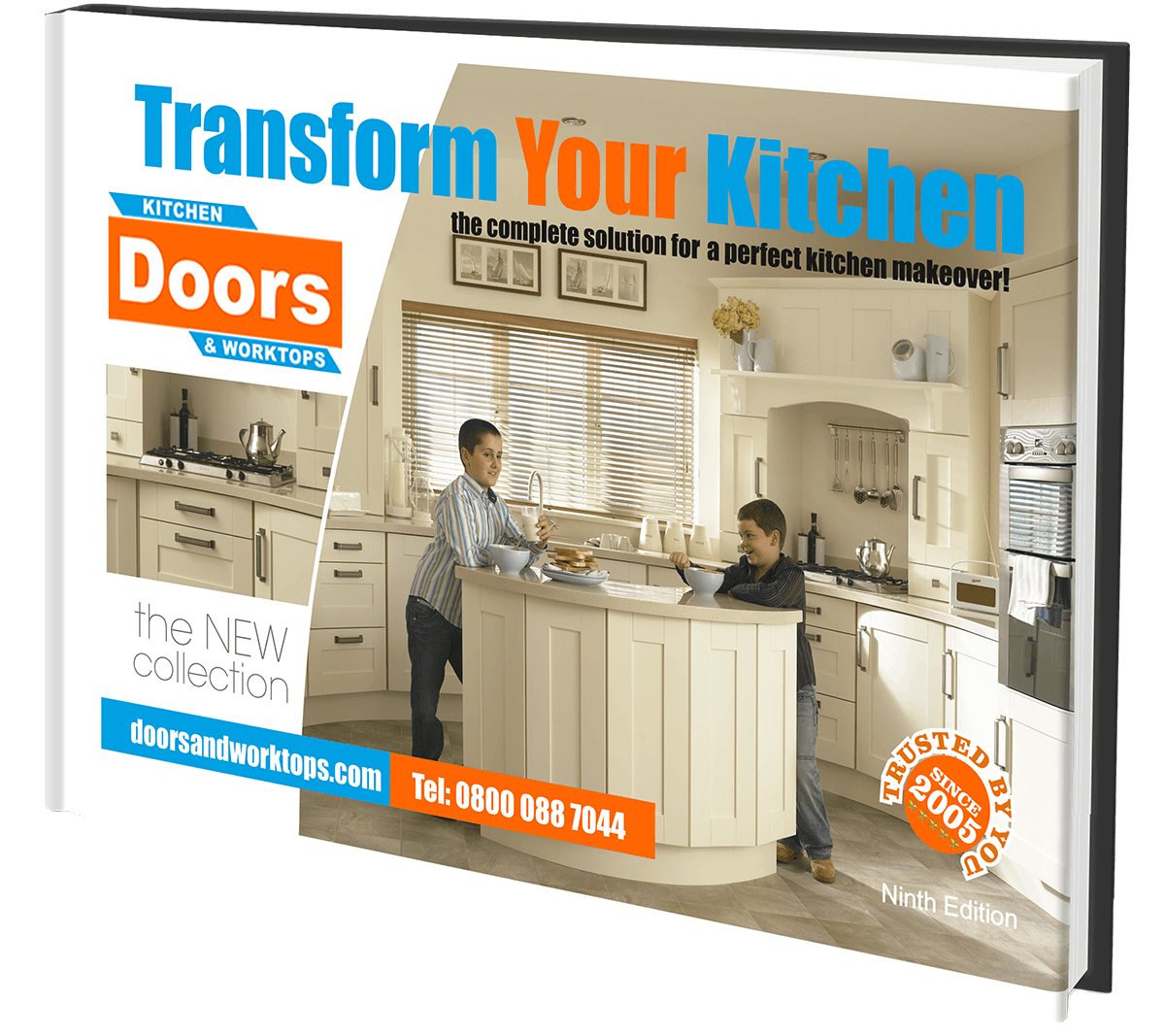 Coventry
Unit 8 Cavans Way
Binley
Coventry
CV3 2SF
Worcester
Unit 19 Hopmarket Centre
Foregate Street
Worcester
WR1 1DL
Stourbridge
Unit 8a Wordsley Green Shopping Centre
Wordsley Green
Stourbridge
West Midlands
DY8 5PD
These are some of our most commonly
asked questions.
How much are the doors?
The simple answer is that it starts from as little as £35 for a made to measure replacement kitchen door and can go up to around £200. See more
Do we need to empty our cabinets?
In short no. Emptying your cupboards is a thankless task that requires the use of boxes, mess and the use of other living space. See more
Do you offer an installation service?
Yes, although you're not obliged to use our installation service. We can be involved in as much of your project as you'd like. See more
Can you take away the rubbish?
The easiest and most cost-effective way is to take it yourself to your local dump, refuse centre, civic amenity site etc. This avoids any disposal costs as it's treated as domestic waste.
If you're unable to do it yourself we can dispose of your waste but there is a cost involved. See more