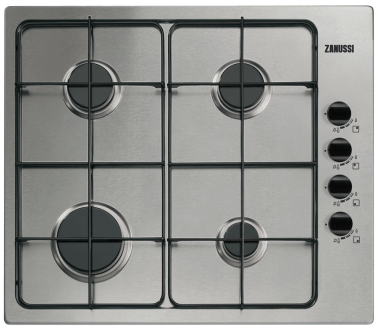 The time-old question that consumers have been debating for some time now, "Which is the best for you to cook your meals and family dinners at home".
So, let's look at a few things that might help you to make the right choice when it comes to making your purchase for a new hob.
Firstly, the type of hob you choose depends on if you have the right set-up for it, as in "do you have a gas supply" or "do you live in a high-rise block" and, are you limited by space and so on!
Hobs will come in a variety of styles, finishes, and sizes so again it's about personal choice, but what choice…Let's have a look!
Gas Hobs:
Gas cookers/Hobs have been around forever and probably will still be here for some time to come. As we know, the flexibility of gas when it comes to cooking is instantaneous so being able to control the heat source is the most important thing as I'm sure you'd agree no-one wants burnt or undercooked food, so having good and proper control is important. Controlling the heat/ flame of a gas cooker is quite simple as in just the turning of the controls will take the heat up or down so you can be really precise on how the heat is delivered. Most gas hobs have 4 ring burners, Some gas hobs have 5 ring burners, 1 ring being placed centrally, this is normally described as, "The Wok Burner "section of the hob. Gas hobs work by way of gas but are ignited using a spark of electric from the spark button on the appliance or alternatively some people may (on older models) use a lighter or matches but you must be aware NOT to leave any raw gas escaping without a flame as we all know where this could lead. Always bear in mind with any gas appliance installation that it MUST be done by a qualified expert and factor that into your costings when making the decision to purchase a new gas appliance.
Electric Solid Plate Hobs:
As in the title "solid plate electric hobs" are still around. Some of you may still remember the spiral ringed plates, you know the ones where someone always tried to use as a cigarette lighter. These are amongst some of the first types of electric hobs to give you an alternative to gas. In most cases, this type of hob would be used in high-rise blocks and apartments where gas is not suitable or is still a preference by some of our customers who don't like gas hobs. The heat source is electric so the control of heat is not going to be the same as gas. With a solid hot plate, it can get very hot indeed so having some control is really important. You can control the heat but it takes a lot longer to dissipate and it can be sometimes hard to see how hot the plate really is which can prove to be a bit of a hazard at times, but overall it does the job at hand which is to cook your meals. With installation, you again need to have a qualified installer do the job as in most cases they do need to be hard-wired to your main electric supply.
Ceramic Hobs:
Now we're moving into more modern features when it comes to ceramic hobs. Technology moves with the times and so do kitchen products and probably none more so than hobs, the choice can be daunting but it's about buying the right one for you. We all like to have control over how we cook our food and with ceramic hobs, the manufacturers have delivered some amazing products for us to choose from. Ceramic hobs heat by way of electricity, pretty much the same as solid plate hobs but in a modern style. These types of hob can heat up very quickly but the heat can remain a little after switching off so you need to treat them with the same respect as solid hot plate hobs or a visit to the emergency room could be your next trip! The toughened ceramic glass makes them aesthetically pleasing and durable. You have the same features in terms of heat regulation to each of the cooking zones and easy to operate rotary knobs. The same installation rules apply with this product, so make sure you have a qualified professional to install this product.
Induction Hobs:
Ok! Now we're moving into a more "What is the latest product category". This Is the world of induction hobs. These modern marvels have some features you won't find on any of the other formats. Firstly, it's Induction. An induction hob works similarly to an electric hob, but it has coils beneath its surface that induce electrical current to generate heat in the pan or metal object which is placed upon it. They use less power and remain cold until you place a pan/pot on its surface. This type of hob will sometimes come with features such as individual timer zones making it easier to cook your meals. You also have to factor in that you will need some new pots and pans as is needed for the induction to work properly, simply called "Induction pans". Touch controls are the norm on this type of product so if you prefer the tactile feel of a rotary knob then these may not be for you. An added safety feature is the child safety lock, although this may not be a feature on all induction hobs. The price for this product can vary depending on spec and can be more expensive than their other counterparts, but it's all about the need and the convenience and any of these choices will do the job. As in the previous paragraphs, you must have a qualified professional to install this product.
Halogen Hobs:
I know you're probably thinking, what on earth is a halogen hob. Halogen and induction hobs have been compared over the years, they in fact are very different ways of heating your food. Halogen are at the higher end of the electric hob market while induction hobs are in a league of their own. Halogen is the closest you'll get to a gas cooking experience while using electric, it provides constant heat levels with maximum control. Technically, gas on glass and induction hobs are also ceramic hobs. Halogen hobs function by the use of powerful bulbs that are filled with a halogen gas such as bromine or iodine to create radiant heat, which heats the ceramic glass. The food cooks as a result of conduction between the ceramic cooktop and the pot/pan, and also direct heat from the bulb itself. These types of hob work best with ferrous metal pots. To check if your pots/pans will do simply hold a magnet to the base of the pot and if the magnet attracts to it then it will work on an induction hob. The same process for installation applies as in the above paragraphs.
Gas on Glass:
A gas on glass hob is essentially a gas hob on top of ceramic glass. The smooth surface makes it stylish and easy to clean and maintain, more so than the more intricate models we're familiar with. You still have the tactile feel of rotary knobs so if your uncomfortable using touch controls these could work well for you. Effectively you get the best of both worlds with the convenience and control that gas offers. Again, you must have a qualified professional to install this product.
Combination Hobs:
Well, I think you know where we're going on this. It's simply a matter of combining two of the above elements into one package. This is having gas on one side and halogen on the other side. The cost of this type of product can be quite expensive so make sure to do your homework on whether this is the right hob for you. The same will apply in terms of the cookware you use for the halogen side of the hob using ferrous pots only. Once again with this product, make sure to have it properly installed by a qualified tradesman.
Domino Hobs:
This type of hob is essentially everything stated above but available in a one or two ringed format, so effectively half the size of a normal hob. This of course is great if you are limited by space but you still want the same cooking experience of using this type of product. Some domino hobs have a griddle so you can extend your cooking skills even further. They are available as just gas or halogen but again with this product they are quite pricey so check is it really what you need before making that final purchase. The same will apply in terms of installation.
So, there you have it. Hopefully, this will give you the consumer a little more insight into the world of gas and electric hobs and the information provided will help you to make the right choice when purchasing your new appliance.
Book Your Home Visit Today
Welcome to the Kitchen Doors & Worktops Knowledge Center
This is the Go-To resource for Industrial kitchen makeover and is updated regularly. If we haven't already written about a particular aspect of Kitchen Doors & Worktops that you're interested in, then please submit your enquiry here and one of our experts will take a look.
For friendly & knowledgable help contact us on:
 0330 321 0461
 info@doorsandworktops.com
 Open Contact Form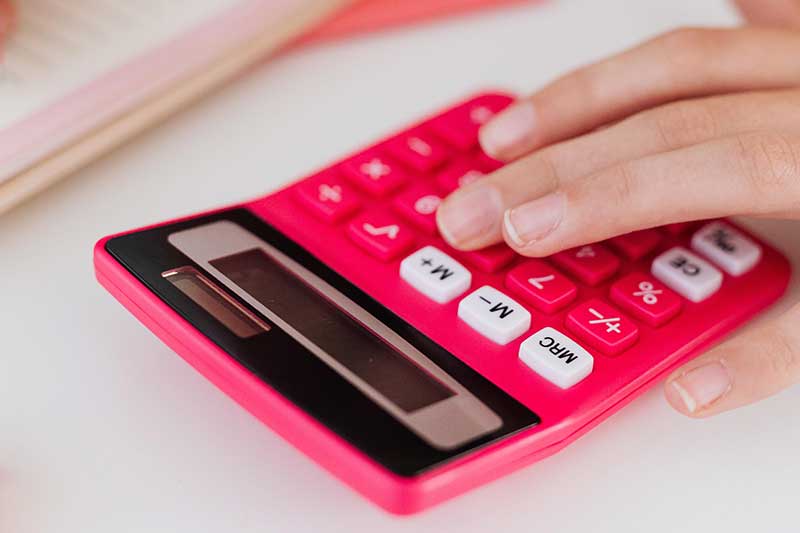 At Kitchen Doors & Worktops, we understand that renovating your kitchen can be a significant investment, even in light of the massive cost savings you make through replacing the doors and worktops. There are a range of finance options to help make your dream...